Heating and cooling your home is costly. A charming older home could leak air like an old camping mattress and a new build can be too airtight for its own good. We are here to make sure your house with its unique needs, is comfortably cool or toasty warm. Your HVAC retailer needs the knowledge and experience to evaluate the best equipment and service level for your home, budget and, most importantly, family. Get sales, service and good advice from your local experts at Lambton ClimateCare.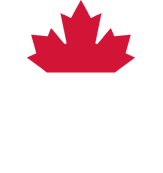 We've been exceeding expectations in Lambton county since 1969. Join your neighbour as a satisfied customer.
100% satisfaction means that if you're not happy with the service received or the equipment installed – we will make it right.
TRIED, TESTED &

APPROVED.
Let Captain Comfort and our team of fully licensed &
factory trained HVAC specialists win your home comfort battles!
Protect your investment.
For one low monthly payment, our WeCare Maintenance plans include annual precision tune-ups to keep your system in top performance, discounted repairs & priority status for emergency service.
LEARN MORE
We Have A Payment Plan To Match It.
CHOOSE
ALL INCLUSIVE
ONE PAYMENT
ZERO WORRIES
CLARITY
Why pay the upfront heavy cost or high never-ending rental rates when you can subscribe at a low monthly rate and own your system from day one?
Our monthly subscription program allows homeowners to affordably purchase equipment and enjoy repairs and regular scheduled maintenance at no added cost.
EXPLORE CLARITY Service Areas
Petrolia
Enniskillen
Dawn-Euphemia
Plympton-Wyoming
Warwick, Watford
Brooke-Alvinston
Oil Springs
Lambton Shores
Point Edward
Sarnia
St. Clair Township
Home Comfort
for a New Normal
Tips to keep your home comfortable all year round
Heating and Cooling in Lambton County
Lambton ClimateCare is Lambton County's member of the ClimateCare Cooperative. We're locally owned and operated, and connected to a province-wide network of independent HVAC retailers through the ClimateCare Cooperative. The ClimateCare network gives our clients some key advantages. Membership to the cooperative requires ongoing commitment to training and education. Our clients get the best advice, most current training and industry leading service. You get access to ClimateCare branded products. Think of these as the generic drugs of the HVAC industry. They are built exactly like a Carrier product, which we also carry, without the associated expense.
Save on service and repairs
New home? Consider an air quality system to negate the breathing issues associated with new, airtight builds. We create a positive, easy, affordable and low pressure experience so you come back to us when you need service, products, repairs or just some advice.
Our customers get local, personal service with prices more common in the big retailers. The ClimateCare Cooperative negotiates with manufacturers as a large group - our prices compete with and are often more attractive than the box stores.
Our friendly and expert staff sell, service and maintain a range of heating, cooling, indoor air quality and hot water solutions
Reach Out To Us Today
Kick off your relationship with Lambton ClimateCare right! Call or visit us today, or learn more about your HVAC equipment online.